Listen to the Episode Below (0:40:08)
Sign up to receive bonus content about our guests and sneak peeks for a guest from the next week's interviews!
Podcast: Play in new window | Download
Subscribe: Apple Podcasts | RSS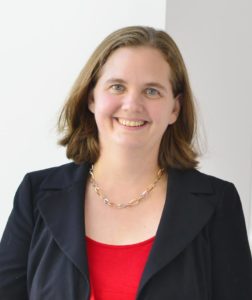 Dr. Sarah Bergbreiter is an Associate Professor in the Department of Mechanical Engineering with a joint appointment in the Institute for Systems Research at the University of Maryland. She received her B.S.E. degree in electrical engineering from Princeton University and was awarded her M.S. and Ph.D degrees in electrical engineering from the University of California at Berkeley where she focused on microrobotics. Sarah has been the recipient of multiple awards for her outstanding work including the DARPA Young Faculty Award, an NSF CAREER Award, the Presidential Early Career Award for Scientists and Engineers, and Sarah gave a TED Talk in 2015. Sarah joins us for an interview to discuss her life and work.
[Read more…] about 726: Dr. Sarah Bergbreiter: Mechanical Engineer Making Miniature Mobile Robots