Listen to the Episode Below (00:41:51)
Podcast: Play in new window | Download
Subscribe: Apple Podcasts | RSS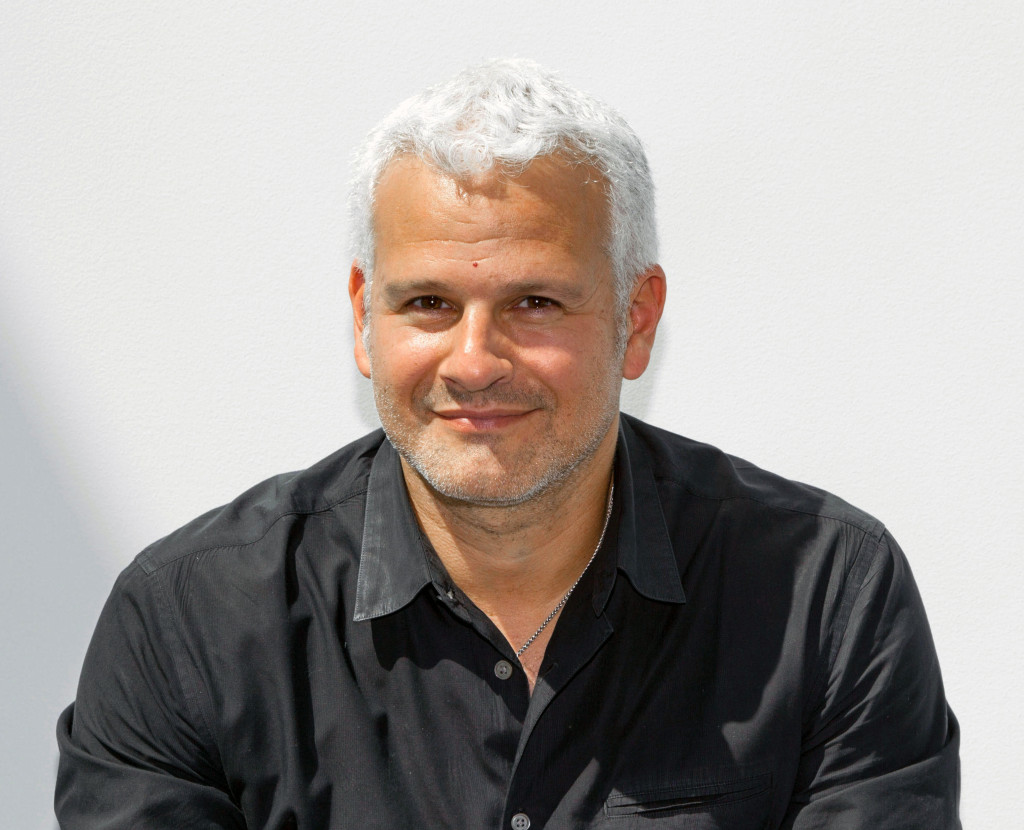 Dr. Adam Gazzaley is a Professor of Neurology, Physiology and Psychiatry and the Founding Director of the Neuroscience Imaging Center at the University of California, San Francisco. Adam is also Co-Founder and Chief Science Advisor of Akili Interactive Labs, a company that is developing therapeutic video games. He received his M.D. And Ph.D. in Neuroscience at the Mount Sinai School of Medicine. Adam then completed his Internship in Medicine and Clinical Residency in Neurology at the University of Pennyslvania, followed by postdoctoral training in Cognitive Neuroscience at UC, Berkeley before joining the faculty at UCSF where he is today. Adam is the recipient of the Pfizer/AFAR Innovations in Aging Award, the Ellison Foundation New Scholar Award in Aging, the Harold Brenner Pepinsky Early Career Award in Neurobehavioral Science, and the UCSF 150th Anniversary Alumni Excellence Award. He is also an elected Member of the American Society for Clinical Investigation. Adam is here with us today to tell us all about his journey through life and science.
People Behind the Science Podcast Show Notes
Life Outside of Science (02:39)
In his free time, Adam can be found spending quality time with friends and family. He is a fan of hanging out over dinner, enjoying live music, hiking, camping, and getting outdoors.
The Scientific Side (03:40)
Much of the research in Adam's lab focuses on aging and how aspects of cognition, like memory and attention, change over our lifespan. They are working to develop new, innovative tools, including engaging video games, to enhance brain function, improve cognition, and improve quality of life.
A Dose of Motivation (04:51)
"All of life is a celebration of life."
What Got You Hooked on Science? (07:27)
Adam remembers being fascinated with how a water gun worked when he was a kid. When his dad told him that scientists were responsible for designing water guns, Adam decided that being a scientist was the path for him. Though Adam didn't know any scientists growing up, and he was one of the first in his family to go to college, he followed his curiosity and became intrigued by during one of his college courses.
The Low Points: Failures and Challenges (19:55)
The projects in Adam's lab often take a long time to develop, require collecting data in individuals over periods of time, are expensive, and a lot of work goes into each experiment. A single project can easily take years to complete. There have been times where they have invested so much, but they don't get any useful results out of it and end up having to start over. This can be really discouraging, especially when students are depending on these studies for their degrees.
A Shining Success! (24:40)
Adam and his colleagues created a video game called Neuroracer that took a year to build and four years to complete the research study. This was a high risk project and was difficult to get funded. They overcame many obstacles and were successful in getting really interesting results. The manuscript was written up and accepted in the journal Nature in 2013, and an image of the game was used for the Journal cover for that issue. This was a huge win for the lab, and they celebrated this exciting success with a big party at Adam's loft with all of the team members who had contributed to the project over the years.
Book Recommendations (27:51)
The Void Trilogy by  Peter F. Hamilton
Most Treasured Travel (30:40)
Adam travels substantially for science. Last year alone he gave a total of 74 presentations around the world. This year, he gave two talks in Jeddah, Saudi Arabia. It was an interesting experience to step outside of his comfort zone and go to a place that was very culturally different than what he was used to. Adam really connected with his welcoming hosts and the people he was able to speak to.
Quirky Traditions and Funny Memories (34:00)
In Adam's lab, playing games is an essential part of the culture and daily life since it is an important aspect of their research. They get to play and test all of the games they design, and it is fun to see lab competitions spring up around these games, including a rhythm training game created in collaboration with Mickey Hart of the Grateful Dead.
Advice For Us All (38:45)
In the lab, Adam tries to focus his attention on the people who are stepping up, working hard, and doing well because he finds that this motivates others to try to do their best too. In addition, Adam discusses how being fearless and taking a big leap in science, instead of taking small, incremental steps, can be empowering. You may be able to do great things for society if you aren't afraid to take a chance.
Guest Bio
Adam's laboratory studies neural mechanisms of perception, attention and memory, with an emphasis on the impact of distraction and multitasking on these abilities. His unique research approach utilizes a powerful combination of human neurophysiological tools, including functional magnetic resonance imaging (fMRI), electroencephalography (EEG) and transcranial magnetic and electrical stimulation (TMS & TES). A major accomplishment of his research has been to expand our understanding of alterations in the aging brain that lead to cognitive decline. His most recent studies explore neuroplasticity and how we can optimize our cognitive abilities via engagement with custom-designed video games, and how this can be bolstered by closed loop systems using neurofeedback and TES. He has filed multiple patents for his inventions, authored over 110 scientific articles, and delivered over 425 invited presentations around the world. His research and perspectives have been consistently profiled in high-impact media, such as The New York Times, New York Times Magazine, New Yorker, Wall Street Journal, TIME, Discover, Wired, PBS, NPR, CNN and NBC Nightly News. He wrote and hosted the nationally televised, PBS special "The Distracted Mind with Dr. Adam Gazzaley". National Awards and honors for his research include the Pfizer/AFAR Innovations in Aging Award, the Ellison Foundation New Scholar Award in Aging, and the Harold Brenner Pepinsky Early Career Award in Neurobehavioral Science.