Listen to the Episode Below (0:42:25)
Sign up to receive bonus content about our guests and sneak peeks for a guest from the next week's interviews!
Podcast: Play in new window | Download
Subscribe: Apple Podcasts | RSS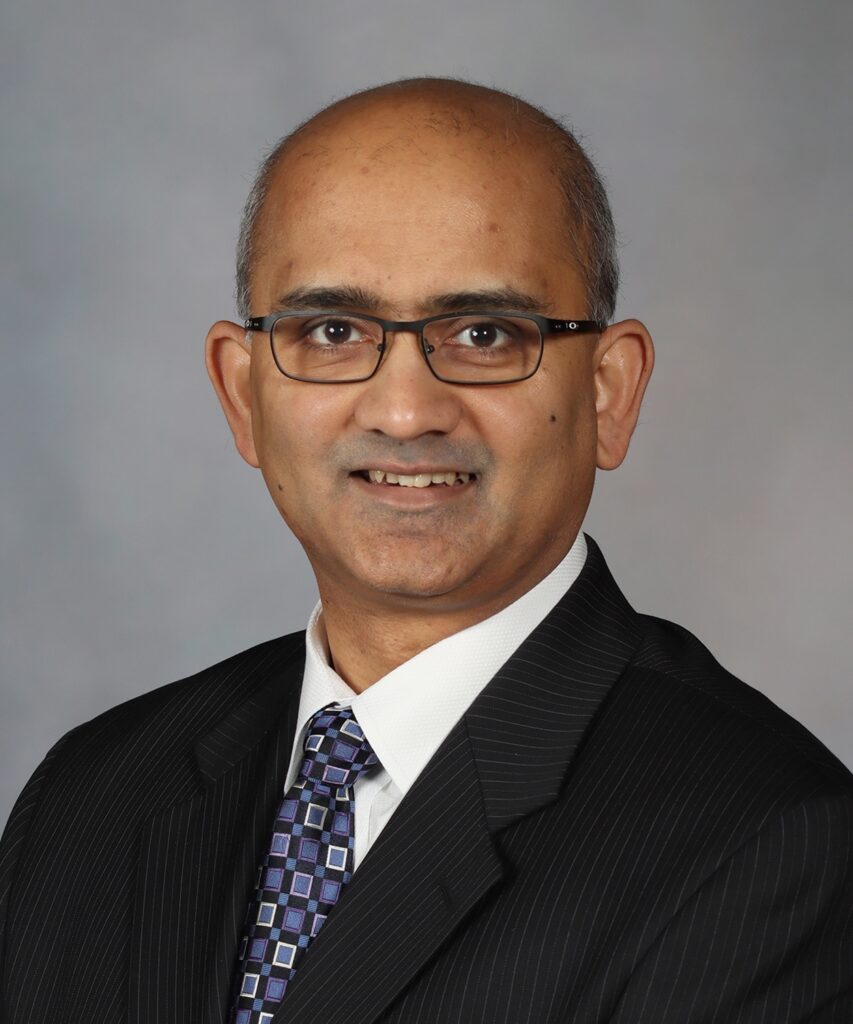 Dr. Anand Padmanabhan is a pathologist, transfusion medicine physician, and Associate Professor of Laboratory Medicine and Pathology at the Mayo Clinic. He received his Bachelor of Medicine, Bachelor of Surgery (M.B.B.S.) degree from Thanjavur Medical College and completed a Clinical Internship in Medicine and Surgery at LLR and Associated Hospitals in India. He was awarded his PhD in biochemistry from Brown University. Afterwards, Anand completed his residency in clinical pathology at Columbia University and New York Presbyterian Hospital and transitioned into a Fellowship in transfusion medicine at the University of Pittsburgh. Anand worked at the Blood Center of Wisconsin and the Medical College of Wisconsin from 2010 – 2019, and he joined the Mayo Clinic in 2020. Anand has received various awards and honors over the course of his career, including the JN Tata endowment for the higher education of Indians, National Blood Foundation Award for Innovative Research, ASFA Lecturer award, and Choosing Wisely Champion Award from the American Society for Apheresis, and he was recently inducted into the National Blood Foundation Hall of Fame. In this interview, he shares more about his life and science.
People Behind the Science Podcast Show Notes
Life Outside of Science (3:18)
When he's not working, Anand loves spending time with his wife, their 15-year-old son, and their two dogs. They enjoy watching movies and traveling together across the U.S. and around the world.
The Scientific Side (4:22)
Anand studies blood clotting, also known as "thrombosis". He is working on a particular type of blood clotting that can occur when our bodies produce antibodies for proteins or other molecules inside or on the surface of blood platelets (blood cell fragments that are important for clotting). Anand is interested both in finding better ways to diagnose and to treat patients with these potentially deadly diseases.
A Dose of Motivation (6:57)
"It always seems impossible until it's done." – Nelson Mandela
What Got You Hooked on Science? (11:33)
Anand's career began in medicine, and he attended a rural medical school in India where he received excellent clinical training. During his third year of medical school, Anand began reading books on pathology written by U.S. pathologists, and he became fascinated by the mechanisms of disease. He decided to the U.S. to pursue his MD and PhD degrees. During his residency and fellowship training, Anand was surprised to discover that there are still many diseases that we don't fully understand. If you don't fully understand the diseases, you can't always diagnose and treat them well. Anand realized he wanted to use his knowledge and passion to pursue a career in translational research, working to improve clinical care through scientific advances.
The Low Points: Failures and Challenges (21:00)
It took Anand a long time to get his first research paper published. In his early research, their findings challenged some very long-standing dogma in the field, and there was a lot of resistance from reviewers. After about five years, he managed to accumulate an overwhelming amount of data in support of his findings, and the paper was published. This first paper really opened the door for his research and helped Anand and his colleagues succeed. Beyond his academic and clinical roles, Anand is Founder of a biotechnology startup company that seeks to develop an in vitro diagnostic assay, and the early days of the company were also a major struggle. They had a lot of trouble with the technology, but Anand was fortunate to be working with a talented Director of Research, and they were ultimately successful in coming up with a solution.
A Shining Success! (24:42)
One blood clotting condition that Anand and his team have studied is called heparin induced thrombocytopenia (HIT). They made a new discovery about the mechanism of clotting in this condition that led to a new way to diagnose HIT. At the time, this was a really exciting breakthrough, but they didn't realize that their findings would have even broader impacts in the future. In 2021, during the COVID-19 pandemic, some people experienced rare, but severe, cases of a condition called vaccine-induced immune thrombotic thrombocytopenia (VITT). Standard tests did not work to detect the VITT antibodies, but their previous discovery about HIT helped them identify a way to successfully detect VITT antibodies as well. Another exciting success has been related to treating patients with HIT. Some patients with HIT are unresponsive to the standard therapy, but Anand determined that off-label use of a particular drug can really help these patients get better, and these off-label uses have been life-saving for these particular cases. Over the years, Anand has found his interactions with patients to be really rewarding, and he is glad to be able to help them both in the diagnostic and therapeutic arenas.
Book Recommendations (28:38)
For King and Another Country: Indian Soldiers on the Western Front, 1914–18 by Shrabani Basu
Most Treasured Travel (30:38)
London is one of Anand's favorite cities in the world. He traveled there last summer for a meeting of the International Society of Thrombosis and Hemostasis, and it was a phenomenal trip. The city has an incredible amount of history, and there is a lot to see and do. In addition, there are many things in London that are connected to Indian history. While there, Anand enjoyed sampling the food, meeting great people, and visiting cultural and historic sites like Trafalgar Square, Charing Cross Station, London Bridge, the Tower of London, the Imperial War Museum, Southall, and more.
Quirky Traditions and Funny Memories (33:08)
As a clinician, Anand oversees a procedure called apheresis where machines are used to manipulate components in a patient's blood to remove things that are causing disease. They have multiple apheresis machines, and it has become a tradition to name each of the machines. On the research side, they have also named all of their chromatography equipment in the lab. It helps identify which machine people are talking about, but the names are also quirky and they make people smile.
Advice For Us All (38:49)
Follow your passion, and don't let anyone else tell you what you can or cannot do. Also, stay curious. If you don't know the answer to something, reach out to people who share your curiosity.
Guest Bio
Anand's research is mainly focussed on understanding why some antibodies to platelets/platelet components cause blood clotting (thrombosis). Given his background as a physician, a key focus of his group is leveraging research findings into new diagnostic tests and novel treatments for the severe thrombotic diseases that he studies. His work has already led to advances in both areas, and is of relevance to rare, and often neglected diseases such as heparin-induced thrombocytopenia (HIT), vaccine-induced immune thrombotic thrombocytopenia (VITT) and monoclonal gammopathy of thrombotic significance (MGTS). Outside of work, he loves to travel, watch Bollywood movies and history-related documentaries, and spend time with his wife, son and their two wonderful dogs.
Support for this episode of People Behind the Science was provided by Innovative Research, Inc.