Listen to the Episode Below (0:43:00)
Podcast: Play in new window | Download
Subscribe: Apple Podcasts | RSS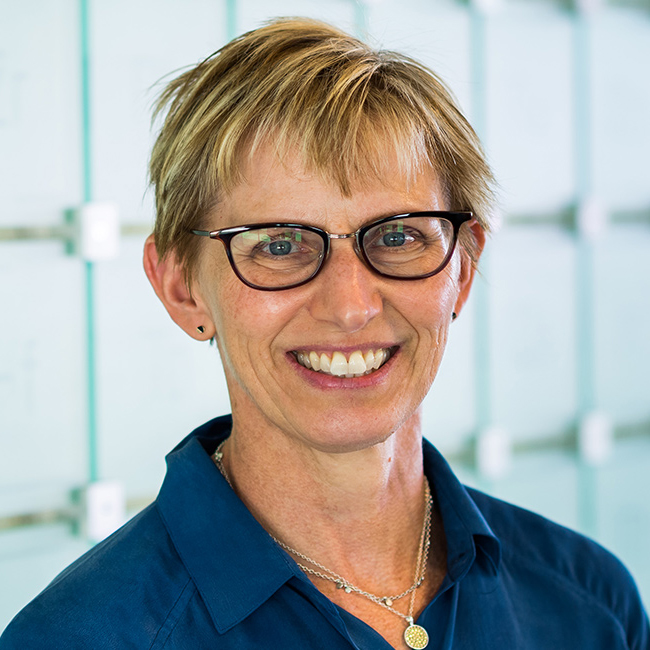 Dr. Laura Kiessling is the Novartis Professor of Chemistry at Massachusetts Institute of Technology (MIT) and Member of the Broad Institute. She received her BS degree in chemistry from MIT and her Ph.D. degree in organic chemistry from Yale University. After two years at the California Institute of Technology as an American Cancer Society Postdoctoral Fellow, she joined the faculty of the University of Wisconsin, Madison in 1991. She returned to MIT in 2017. Laura has received numerous awards over the course of her career, including the Ronald Breslow Award in Biomimetic Chemistry, the Centenary Prize from the Royal Society of Chemistry, the Tetrahedron Prize for creativity in Organic Chemistry or Bioorganic & Medicinal Chemistry, the Gibbs Medal, from the Chicago Chapter of the American Chemical Society, the Vilas Distinguished Faculty Award from UW-Madison, and others. Laura is an elected Member of the National Academy of Sciences, the National Academy of Medicine, the American Academy of Microbiology, and the American Academy of Arts & Sciences, and American Philosophical Society, as well as an elected Fellow of the American Association for the Advancement of Science. She has been awarded a Guggenheim Fellowship, an American Cancer Society Fellowship, a MacArthur Foundation Fellowship, and an Alfred P. Sloan Foundation Fellowship. She is also the founding Editor-In-Chief of the journal ACS Chemical Biology. In this interview, Laura shares more about her life and science.
People Behind the Science Podcast Show Notes
Life Outside of Science (3:32)
When she's not doing science, Laura likes being active through rowing, kayaking, cycling, lifting weights, or doing yoga. She also likes to spend her free time cooking, hiking, camping, and enjoying art.
The Scientific Side (4:54)
Laura's research focuses on carbohydrates, particularly all of the different carbohydrates found on the surfaces of cells. We still know relatively little about the functions of these carbohydrates, and Laura is eager to learn more.
A Dose of Motivation (6:03)
"Ad astra per aspera." ("To the stars through hardship.")
What Got You Hooked on Science? (9:12)
In her early school years, Laura loved math, but she wasn't sure what she could do for a career that would involve math. She took chemistry in high school, but she was not a fan. Laura started her undergraduate studies at the University of Wisconsin, Madison, and she ended up taking chemistry, thinking that perhaps she would go to medical school. During these early courses, she started to really love chemistry. However, she still didn't plan to pursue a chemistry major. Laura later transferred to MIT, and she happened to be assigned an academic advisor in chemistry. It was remarkable to be surrounded by other women who loved science at MIT. Her organic chemistry class changed her trajectory completely and cemented in her mind that she wanted to be a chemist. She also had an opportunity to start doing research in a lab, paving the way for her research career.
The Low Points: Failures and Challenges (21:44)
When she was a graduate student, Laura worked on an exciting, competitive project trying to build a particular molecule. The route that they had developed to build the molecule was cool, and it seemed to work beautifully. However, when doing some additional studies, the results Laura was seeing just didn't make sense. It turned out that she was making a molecule that had a slightly different arrangement of the atoms than what occurs in nature. Basically, she hadn't been making the exact molecule that she initially thought she made. They had already published a paper describing their process for making the molecule, and it turned out that the molecule they made wasn't distinguishable from the intended molecule at that stage. With additional transformations, it became clear that it was, in fact, something else. Though her advisor took the news fairly well, the situation was really disheartening for Laura, and it made her wonder if she had what it took to become a scientist. Ultimately, Laura learned a lot, and having this experience has made her a better scientist.
A Shining Success! (26:19)
One of the most exciting things for Laura is finding out something new about the world that no one knew before. While studying an enzyme that works on carbohydrates, they discovered a completely new role for vitamin B2. This was particularly cool because vitamin B2 had been studied so heavily, and the scientific community thought they knew everything about how it worked already. However, Laura and her team identified a new way it could work to activate a reaction.
In addition, in chemistry, researchers have been inactivating proteins by causing them to be proteolyzed by PROTACs (proteolysis targeting chimeras). This is an important approach for targeting proteins that may drive tumor development, for example. In the 1990s, Laura and her team published one of the first examples of using the proteolysis approach. They recruited a cell surface protein to cut a protein that is involved in the inflammatory immune response of a cell. This was a completely new strategy for regulating the activity of proteins, and it continues to be used today.
Book Recommendations (29:32) 
Lessons in Chemistry by Bonnie Garmus
Most Treasured Travel (31:24)
One of Laura's most memorable scientific travel opportunities was visiting Japan. There was a scientific conference there, and she traveled with her husband (also a chemist), and their daughter who was 14 months old at the time. Laura will never forget having to ask the whole group's tour bus full of conference-attendees to make a quick stop so they could buy diapers at a grocery store. Overall, the trip was amazing and the people they met were very kind. They were able to spend some time exploring before the meeting began, and it was wonderful to visit the Kōinzan Saihō-ji, a Buddhist temple with a remarkable moss garden. Laura and her husband participated in Buddhist chants, practiced writing in calligraphy, and were amazed by the diversity of mosses there.
Quirky Traditions and Funny Memories (35:09)
As a postdoc, Laura worked with Dr. Peter Dervan at Caltech. Laura and one of her friends in the lab had a running joke about her friend having a crush on another scientist Dr. Paul Bartlett at UC Berkeley. When Paul was featured on a flier for winning an award, Laura made a bunch of copies of the photo, wrote a fake message from Paul to her friend, and put copies of the photo all over the lab, in her desk drawers, etc., so wherever her friend looked, Paul's photo kept popping up. They thought it was so funny, and they didn't think that their advisor Peter had noticed. However, when Peter returned from a visit to UC Berkeley, he gave the usual update and then added at the end that Paul said "hi". The whole group burst into laughter because the joke was so unexpected from their advisor who was usually very serious.
Advice For Us All (40:14)
Don't be afraid to fail, and don't interpret a temporary failure as a permanent setback. One of the cool things about being an academic faculty member is that you get to see students learn new skills and information and learn to apply them. Contributing to helping people on their journeys is something Laura finds very rewarding.
Guest Bio
The Kiessling Group uses chemical biology to elucidate the biological roles of carbohydrates, with a focus on learning new mechanistic concepts. All cells on Earth possess a carbohydrate coat. Emerging evidence indicates that this coat serves as a critical conduit of information, but little is known about the role of this carbohydrate coat at the molecular level. Elucidating how carbohydrates are assembled, how they are recognized, and how they function are issues at the scientific frontier. Using ideas and approaches that range from synthetic chemistry to cell biology, Laura's research group is addressing the critical issues at this frontier. Laura's interdisciplinary research interests have advanced our understanding of cell surface recognition processes, especially those involving protein-glycan interactions. Though she is very passionate about the carbohydrates she studies, Laura has many interests outside of science as well, including staying fit, cooking, exploring the outdoors, and experiencing modern art.
Support for this episode of People Behind the Science was provided by New England Biolabs, Inc.