Listen to the Episode Below (00:50:42)
Podcast: Play in new window | Download
Subscribe: Apple Podcasts | RSS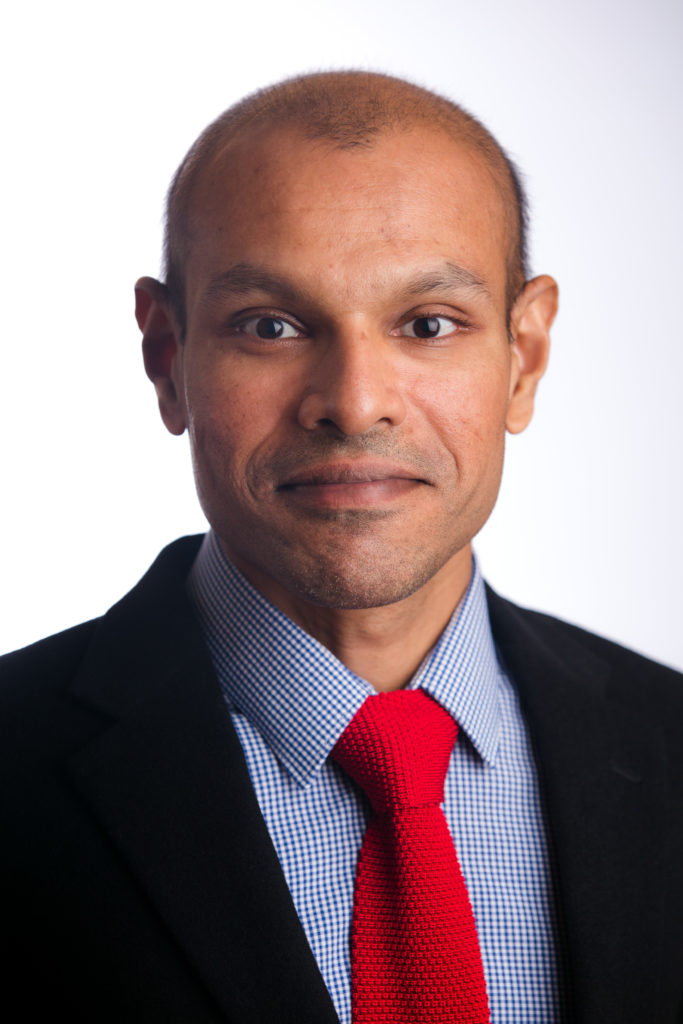 Dr. Satesh Bidaisee is a Professor of Public Health and Preventative Medicine and Assistant Dean for Graduate Studies at St. George's University in Grenada. He is also an Adjunct Professor in the Center for Global Health at Old Dominion University and a Visiting Professor at Chitkara University in India and at Kasetsart University in Thailand. Satesh received his Doctor of Veterinary Medicine Degree (D.V.M.) from the University of the West Indies, St. Augustine Campus, a Master's of Science (M.S.) degree in Public Health from St. George's University, and a Doctor of Education Degree (Ed.D.) from the University of Sheffield. Prior to joining the faculty at St. George's University, Satesh held positions at the University of Trinidad and Tobago as well as the Ministry of Health in Trinidad and Tobago. Satesh is a Fellow of the Royal Society of Public Health, the Royal Society of Tropical Medicine and Hygiene, the International Society on Infectious Diseases, and the Society of Biology. He is also board certified by the United States National Board of Public Health Examiners. In our interview, Satesh shared his experiences in life and science.
People Behind the Science Podcast Show Notes
Life Outside of Science (2:47)
One of Satesh's passions outside of science is aviation. He has been fascinated by aircraft since childhood, and for the past decade, Satesh has enjoyed flying throughout the Caribbean region as a private pilot.
The Scientific Side (4:06)
Many aspects of human health are linked with conditions in our environment. Satesh's research aims to identify and understand environmental factors that can impact human health, both positively and negatively.
A Dose of Motivation (4:45)
"What you can do tomorrow, do today. What you can do today, do now."
What Got You Hooked on Science? (6:33)
Satesh's mother had a big influence on his life and his decision to pursue science. When he was only about 4 years old, Satesh worked with his mother on her entomology research. She investigated the use of biological controls for a mealy bug that was affecting crops and botanicals. This involved extensive field work, and the project ended up being successful. This got Satesh interested in using science to solve problems and ignited his interest in asking questions about the natural world. While he also developed a passion for aviation as a kid, Satesh recognized that there weren't many career options for aviation. There were many different careers he could pursue involving science. He fondly remembers laboratory experiences in high school, and these piqued his interest in biology. Satesh's mother passed away when he was young, and he decided to pursue zoology and veterinary medicine to honor his mother. These subjects later introduced Satesh to food safety, the connections between humans and animals, public health issues, and behavior change strategies that he studies today.
The Low Points: Failures and Challenges (18:48)
Grenada is the third largest producer of nutmeg in the world, and researchers have a close partnership with the nutmeg industry. Satesh has been working to address health and safety concerns for nutmeg processing workers. Processing nutmeg involves receiving, drying, sorting, preserving, and preparing the nutmeg for shipment. In a humid, tropical environment, the raw nutmeg is prone to mold, and processing nutmeg creates a lot of dust. Processing workers were experiencing post-nasal drip, upper respiratory distress, and sinusitis that was consistent with airborne exposure to mold and dust.  In collaboration with engineers, Satesh's team identified a potential solution using solar dehydrators made from shipping containers. This technology reduced the time to dry nutmeg by half, and mold growth was prevented by controlling the humidity in the containers. This solution made processing faster and reduced the exposure of workers to mold and dust. They were excited to install their first pilot solar dehydrator in a processing plant. However, the workers at the plant were apprehensive. There were concerns about the dehydrators replacing workers, the unions got involved, and the dehydrator wasn't used. It was really frustrating for Satesh to have what seemed like a great solution to the issues the workers faced, but to not be able to successfully translate it into meaningful outcomes for them. Now Satesh is working on finding other ways to reduce adverse health effects for nutmeg processing workers.
A Shining Success! (24:54)
Comorbidities from diabetes are a major concern for populations in the Caribbean. Many people with diabetes develop peripheral neuropathy where there is a loss of sensation in the extremities or limbs. Farming is a common occupation for people in the Caribbean, and farmers often spend their days wearing boots or walking barefoot on their farms. It's common to get cuts and wounds, and these can easily develop infections and become gangrenous. In these cases, amputation is the only option to save a person's life. However, life expectancy after amputation is low, people experience social isolation, they become unemployed, income is lost, they may develop further risk factors for other chronic disease, and quality of life is poor. In partnership with a university in the United Kingdom, Satesh has developed an accessible pre-screening test for peripheral neuropathy that can easily be conducted in a community setting. They developed a national campaign around National Diabetes Day including flyers, YouTube videos, TV appearances, radio interviews, school visits, and presentations at community centers. They helped people do a simple toe touch test where one person randomly presses gently on another person's toes or parts of their feet. This helped identify suspected cases of neuropathy to be tested at their health center. People with confirmed cases were enrolled in a preventative foot care program, and none of the people enrolled in this program have gone on to require amputation.
Book Recommendations (31:35)
On Bulls**t by Harry G. Frankfurt
Most Treasured Travel (34:15)
Among Satesh's favorite places to visit and work with collaborators is Kasetsart University in Thailand. The University is located in the northeast portion of Thailand where there is a strong agricultural presence. They have a wonderful approach where they explore the intersections of human health, environmental health, and animal health. It is an exceptional place to examine the challenges and opportunities related to disease burden, parasites and food safety, sustainable use of land, water quality, and other topics. St. George's University is an international university with faculty and students from 140 countries, and Kasetsart University in Thailand is one of their partner institutions. Students and faculty have had many opportunities to travel to Thailand for research, conferences, and to work with colleagues there.
Quirky Traditions and Funny Memories (38:43)
While working in Trinidad, Satesh was investigating cases of potential urinary tract infections in cows. He visited a farmer to get a urine sample from a cow for analyses. When Satesh arrived, the cow was free-ranging, so he wasn't able to collect a sample. Satesh left the farmer with a collection cup and instructions to collect a midstream urine sample and refrigerate the sample until he returned. About 2-3 hours later, Satesh came came back. The farmer admitted he didn't get a sample because he didn't have time to take the cow to the river. This miscommunication was humorous in hindsight, but it taught Satesh an important lesson about the importance of clear and effective communication.
Advice For Us All (45:00)
In aviation, the orientation of the nose of the plane is known as attitude. To climb to greater heights, a pilot must increase power and lift the nose of the plane. In life as in aviation, your attitude, not just your aptitude, will determine your altitude. Also, science is more than just a career or a discipline, it is a human endeavor. We are constantly seeking knowledge, understanding, and advancement, and science will allow us to achieve these things. Science is a major part of human history and culture, and it is key for our future.
Guest Bio
As a research investigator, Satesh supports community based participatory research and service activities along his interests which include Emerging Infectious Diseases, Zoonoses, Food Safety and Food Security, and the pursuit of the One Health One Medicine concept.  As part of the work conducted, his research projects include Human Behavior, Climate Change and Viral Infections, Zoonoses, and One Health and Vector Borne Disease outbreak investigation. Outside of work, Satesh is an avid aviator. His childhood interest in flying continues today, and he experiences the joy of acceleration and altitude which he shares with kids as part of the Make A Wish foundation around the Caribbean region. Satesh lives by the motto in work and in life which is derived from aviation that it is your attitude and not just your aptitude which determines your altitude!