Listen to the Episode Below (0:39:57)
Sign up to receive bonus content about our guests and sneak peeks for a guest from the next week's interviews!
Podcast: Play in new window | Download
Subscribe: Apple Podcasts | RSS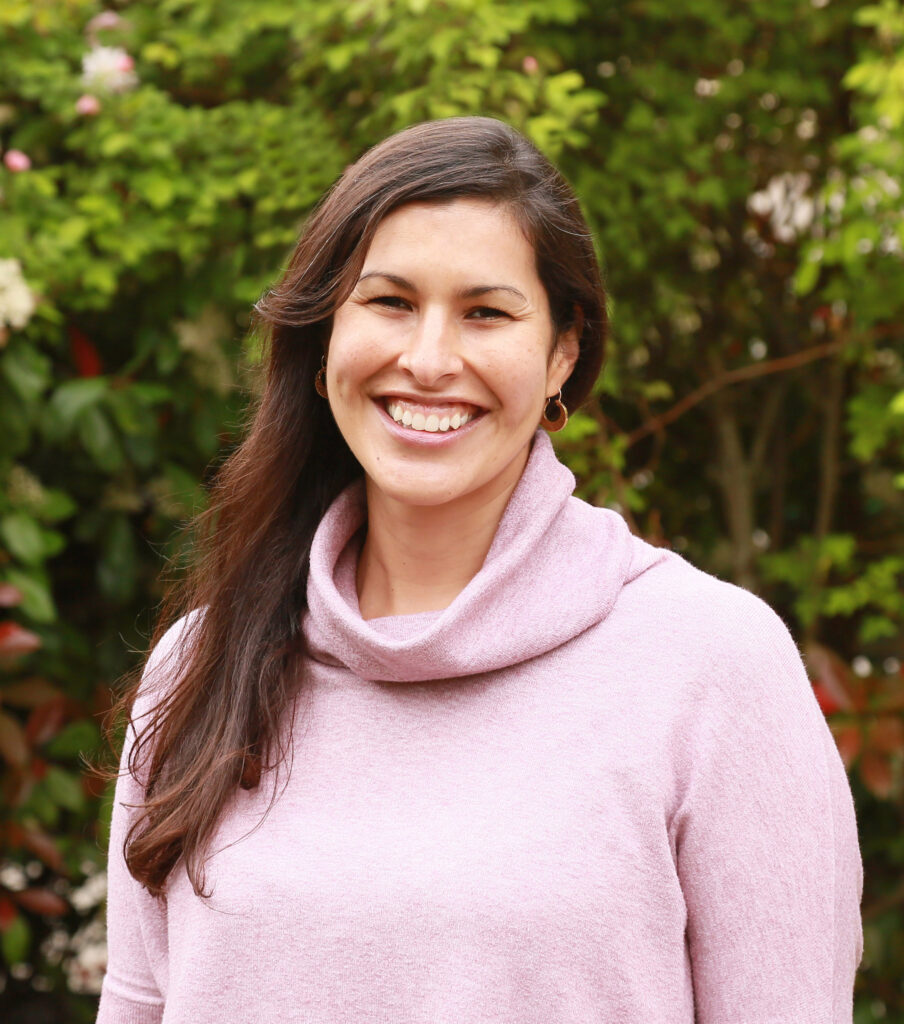 Dr. Sonia Mayoral is the Robert J. and Nancy D. Carney Assistant Professor of Brain Science at Brown University. She received her bachelor's degree in biological sciences from San Jose State University and her PhD in neuroscience from Stanford University. Afterwards, she conducted postdoctoral research at the University of California, San Francisco. She joined the faculty at Brown University in 2021. In this interview, she shares more about her life and science.
People Behind the Science Podcast Show Notes
Life Outside of Science (2:26)
Sonia loves spending as much time outside of work as possible with her four-year-old son. Lately, they've been enjoying playing Plants vs. Zombies on the iPad and also acting the game out around the house.
The Scientific Side (3:35)
In the lab, Sonia studies glial cells, the cells in your brain that aren't neurons. These cells perform a lot of different functions and could hold promise for developing therapies for neurologic diseases.
A Dose of Motivation (4:18)
"If it's not hard, it's not worth doing."
What Got You Hooked on Science? (7:44)
Growing up, Sonia never really considered a career in science. Her parents were immigrants from Mexico, and they had very little formal education. When she started college, she wasn't sure what to do for a career. While she loved art, she knew that her brother was a better artist, and she didn't want to compete with him. Sonia wanted to find her own thing and pursue a career that would make her parents happy and proud. She knew she didn't want to be a lawyer or an engineer, so she thought she could pursue medicine. She enjoyed a biology course she took in high school, and she decided to sign up to take the pre-med classes in college. One of her chemistry professors suggested that she get involved with research and mentioned that there was a program for underrepresented students in the sciences that would pay Sonia to do research. Sonia didn't exactly know what she was getting into, but she signed up. She decided to inquire about a position in a genetics lab and was fortunate to have chosen a lab with an outstanding and supportive professor who introduced her to the field of neuroscience. She became increasingly curious about how a brain is built and found her way eventually in later years to studying glial cells.
The Low Points: Failures and Challenges (16:07)
Doing science can feel like a struggle every day. However, the challenges are part of what makes Sonia want to keep doing it. It is always interesting, and she is constantly striving to get better. Also, she recognizes that there aren't very many Mexican American and Latinx scientists, and she is passionate about changing this. Sonia has struggled with wondering if there is a place for her in science and finding a feeling of belonging. She wants to make science a career where everyone feels welcome, and having a supportive environment can make a big difference. Being from a marginalized background, Sonia also feels a connection with the under-represented and often under-appreciated glial cells that she studies.
A Shining Success! (20:10)
After launching her independent research lab, it has been difficult to get projects going, run experiments, analyze the data, and have something to show for all of her effort. Over the past two years, Sonia has been training people and setting up systems, and it seems like everything that could go wrong did. However, she was recently able to present her lab's work at an international conference for glia researchers. At first, Sonia was disappointed because she didn't get as much done as she was hoping to for the presentation. Shifting her perspective though, it was really exciting to have some research from her new lab to share with colleagues. They had done some solid experiments, and they had some good data and images thanks to the hard work of multiple people in the lab.
Book Recommendations (24:22) 
Community as Rebellion A Syllabus for Surviving Academia as a Woman of Color by Lorgia García Peña
Most Treasured Travel (27:26)
When Sonia was a graduate student, she had an opportunity to go to a conference in Hawai'i, and her hotel expenses were reimbursed. This was a fantastic opportunity to invite her family to travel with her and enjoy a trip to a place they may have otherwise never gone. They were crowded in a small room, but exploring Hawai'i was amazing. It was Sonia's first time there, and it was wonderful to explore the beaches with her family after the conference events. The annual Spam Jam Festival also happened to be scheduled during their trip, and there was a parade and local restaurants had a bunch of different spam dishes. Sonia's family still talks about this trip years later.
Quirky Traditions and Funny Memories (30:18)
The lab Sonia worked in as a postdoc had the quirky tradition of going to group fitness classes together. This was a major topic of conversation in the group, and she had never been in better shape. It was fun to be challenging both their minds and their bodies, and there was a lot of friendly competition.
Advice For Us All (35:08)
Do what scares you. It's normal to be afraid of things, especially failure. To conquer that fear, you have to go for it. Don't let your fears or doubts hold you back from accomplishing your goals and following your dreams. Keep pursuing them, and you'll get there.
Guest Bio
Sonia is a cellular neuroscientist who is passionate about understanding how the different cells that make up our brains guide and support one another. She's especially interested in myelinating glia, also known as oligodendrocytes in the CNS. Her research focuses on the signals that guide oligodendrocyte and myelin development, as well as the impacts that myelin has on neuron function. She balances her work in the lab with helping to raise a toddler at home with her husband. She loves dancing at weddings and breakfast sandwiches.
Support for this episode of People Behind the Science was provided by Innovative Research, Inc.